!!ОТКРЫТ НАБОР!!
Контуровщик стеклопластиковых изделий з/п от 50 000 рублей (сдельный заработок);
Сборщик изделий из стеклопластиков з/п от 35 000 рублей;
Формовщик стеклопластиковых изделий з/п до 50 000 рублей (сдельный заработок);
Сторож з/п 23 000 рублей;
Дворник з/п 20 000 рублей.
Для Вас:
– Трудоустройство по ТК РФ;
– Социальные гарантии;
– Санаторно-курортное лечение;
– Трансфер транспортом предприятия;
– Горячие обеды;
– Обучение по вакансиям за счет работодателя;
– Карьерный рост (вертикальный и горизонтальный);
– Надбавки и отпуска за вредность;
– Бесплатный спортзал;
– Участие в культурно-досуговой жизни предприятия;
– Новогодние подарки детям.
Телефон отдела кадров: 8 (846) 498 82 37
The company LLC "Leader-Tuning" offers a full spectrum of services on:
design,
manufacture,
Restorative repair,
assembling and finishing of molds and dies.
the possibility of hardening, nitriding, applying chromium on the surface of working molds.
And:
roughing, semi-finishing and finishing of aluminum, cast iron and various types of steels.
manufacturing of hull units and various devices.
completely production of metal products to test tests.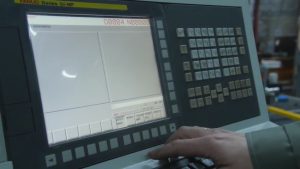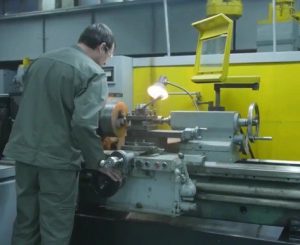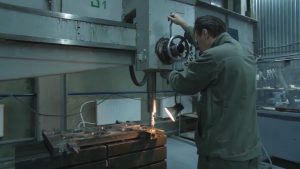 The high-precision equipment used, such as the portal milling three-axis CNC machine FourStarFD-1827 and electroerosive stitching machine Hanspark CNC-EDM-HE130B, and qualified personnel will allow to produce various parts as soon as possible according to customer requirements.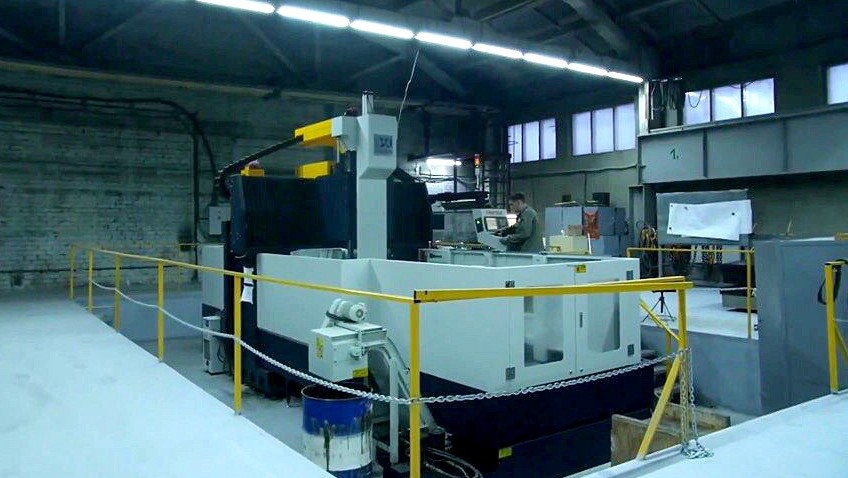 FourStarFD-1827 is a multipurpose double-column portal machine with a fixed portal. The massive cast-iron construction of the machine allows to absorb vibrations at the maximum in high-energy processing. The rigidity of the frame structure, consisting of a massive frame, two columns and a powerful cross, allows achieving high stability of positioning and power during machining.
Max. load on the table 13000 kg
Table size (length × width) 1500 × 2500 mm
X-axis travel 2700 mm
Y-axis travel 1800 mm
Z axis travel 800 mm
Distance spindle / table 200 – 900 mm
Spindle cone BT 50
The spindle rotation frequency is 10,000 rpm
Positioning accuracy ± 0.015 mm
Using automatic workpiece measuring devices TC50 (BLUM) and tool Z3D (BLUM) provides high accuracy of basing, shortens the time for installation and basing of the part, allows you to install the part with binding to the CNC machine, allows you to measure the dimensions of the workpiece during processing, and use to monitor the parts processed after machine readjustment.
Also, there is a mechanical removable head, which allows processing at different angles.
Large working area and stroke along the axes allow processing large-sized products. High positioning accuracy allows to carry out coordinate-boring operations, as well as to conduct profile processing.
Using modern cutting milling and boring tools from SGS, DEREK, KORLOY, ISCAR allows to achieve high-quality manufacturing of high-quality products of precision and roughness.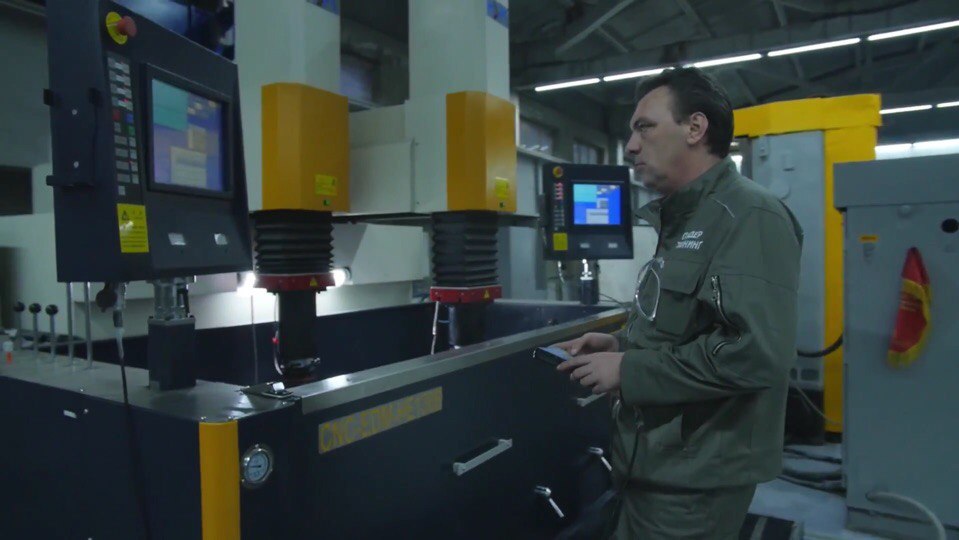 Electroerosive broaching machine Hanspark CNC-EDM-HE130B.
This equipment under the control of the CNC gives the opportunity to handle high hardness parts, and also due to the different profile of the electrodes to achieve the processing of difficult places. Reaching the roughness Ra0.8. The possibility of using two independent components allows simultaneous machining of parts from two sides or two different blanks.
Max. load on table 6000 kg
Table size (length × width) 1500×800 mm
Moving along the axis X 1300 mm
Moving along Y axis 700 mm
Navigating the Z-axis 600 mm
Positioning accuracy ± 0.015 mm
For roughing and semi-finishing, may be used vertical milling (6S12P) and horizontal milling (2A622) machines.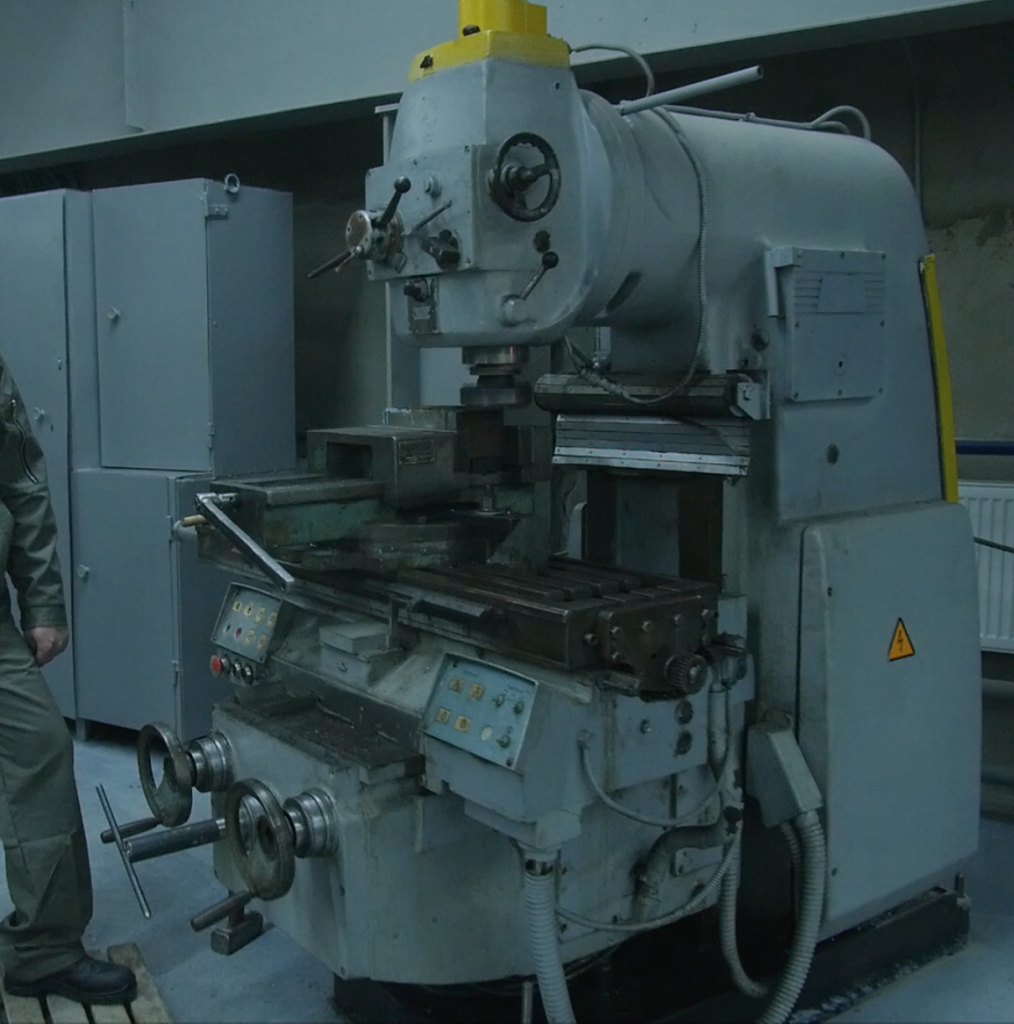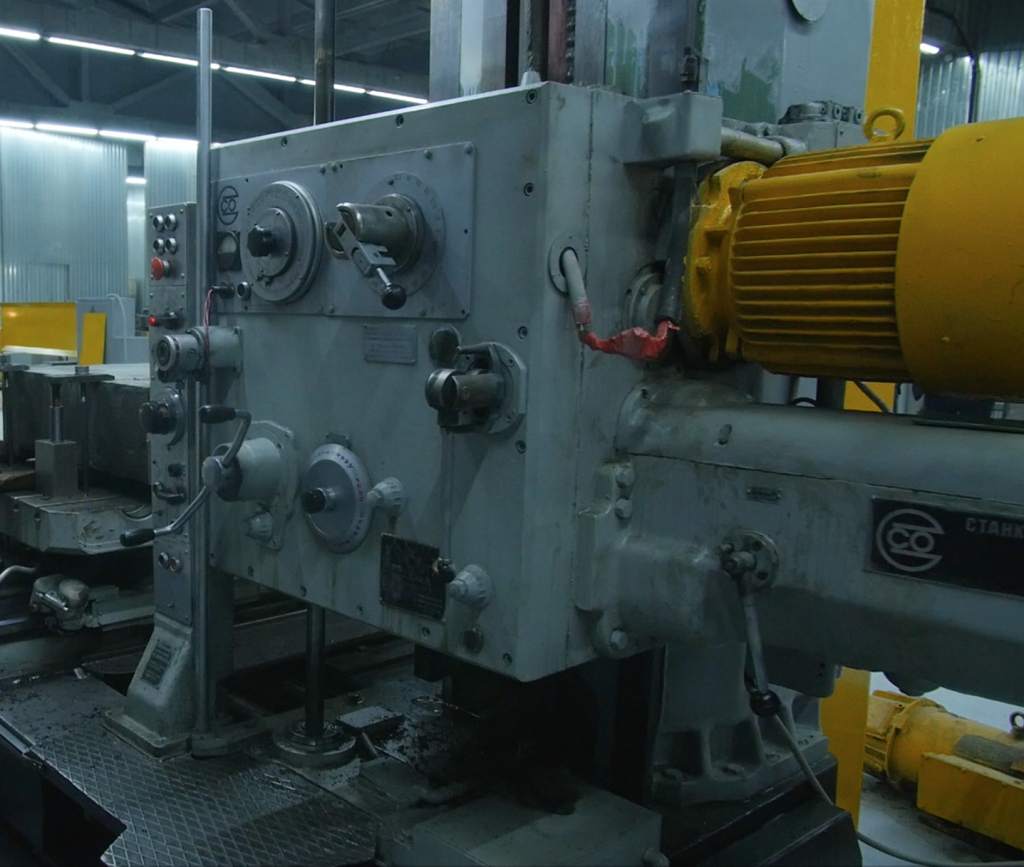 We are have also lathe and radial drilling machines: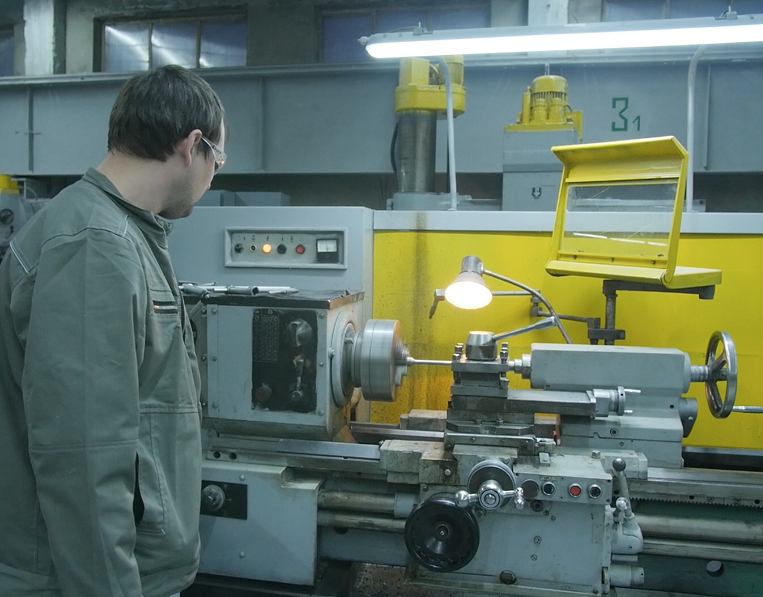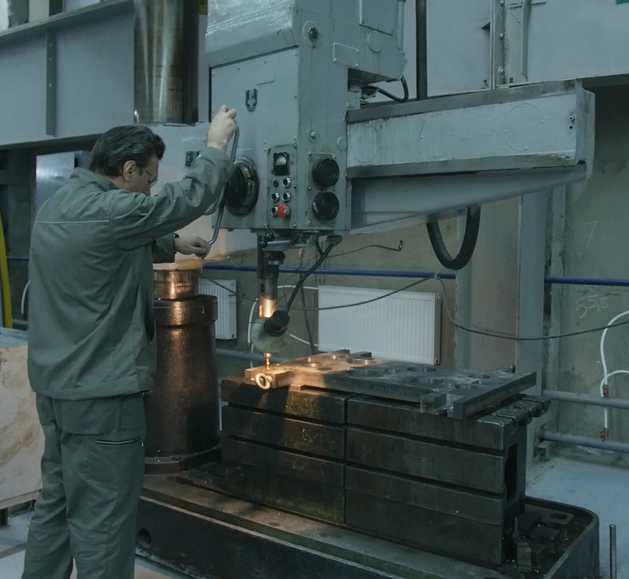 The quenching and tempering of manufactured products in a vacuum furnace is carried out:
– dimensions of the working chamber (LxWxH), not more than — 1200х900х750 mm;
– maximum weight of the cage, not more than — 1200 kg;
– maximum temperature, not more than — 1300 C°.
We have a possible to carry out catalytic gas nitriding (CGA) with control of the nitrogen potential.
The technology of catalytic gas nitriding is several times greater than its traditional process in terms of its stability and efficiency.
Advantages of the technology are guaranteed obtaining of a given nitrided layer with minimal spread on the surface, obtaining a surface with high hardness, heat resistance, high wear resistance and corrosion resistance, high fatigue endurance:
– dimensions of the working chamber (ØxВ) no more than — 600х900 mm and 1000х2000 mm;
– maximum weight of the cage not more than — 300 kg and 1200 kg;
– maximum temperature — 700 C°.
SMC (Sheet Moulding Compound) – pre-impregnated with thermosetting resins, thickened, glass-filled compound.
The method of direct hot pressing from flowable prepregs (SMC technology) allows to produce products of complex geometry in medium and large series (from 10,000 products per year). The starting material is SMC prepreg – fibrous press material.
Prepreg is processed into final products in automatic hydraulic presses.
This technology is an advanced and highly productive way of manufacturing parts from polymer fiber composites.
The cycle of manufacturing the parts on average does not exceed five minutes. At the same time, products with high surface quality are obtained, which are uniform in volume (without air inclusions and defects).
Advantages of this technology
The whole group of SMC prepregs (flowable prepregs) has a number of properties that sharply distinguish them from other structural materials.
Due to its high mechanical characteristics over a wide range of temperatures, excellent corrosion resistance, low cost, SMC can effectively replace traditional materials in various industries.
increased accuracy (low tolerances), almost no additional processing is required

fast fabrication (can be used for mass production)

lightly colored surface (up to class A)

wear resistance of the surface, low porosity

The highest quality of the resulting surface and excellent appearance

products do not burn out in the sun and are frost-resistant

low (almost zero) shrinkage

high thermal and corrosion resistance

chemical resistance

low energy consumption in production

low emissions in production

low weight

low operating costs

long service life

possibility of recycling

high strength properties

high curing speed

Low cost with a large volume of production.
SMC technology is used in the manufacture of products for which the main characteristics are mechanical strength and high surface quality in combination with the ease of the material.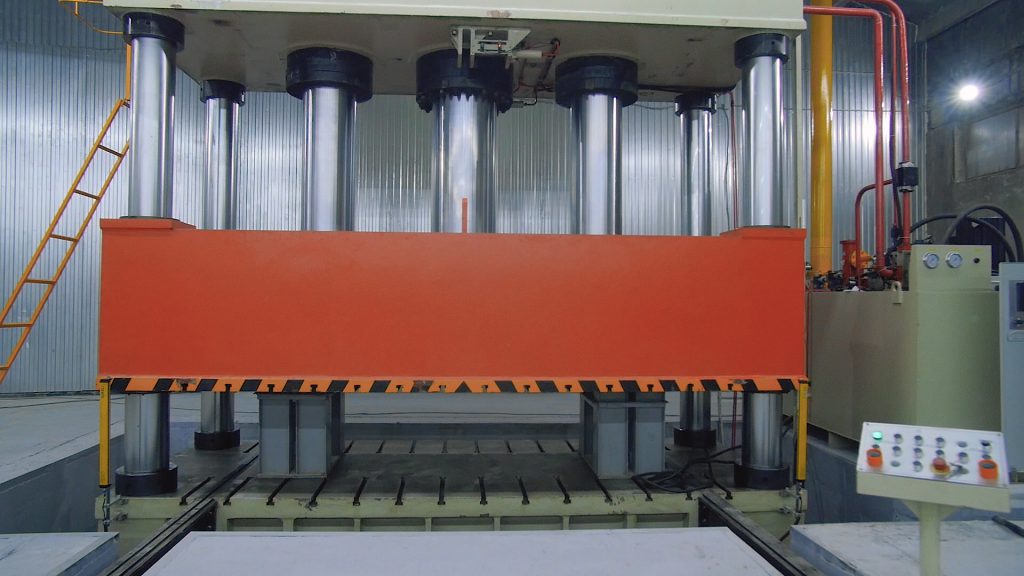 Scope of products from SMC:
Automotive;

Electrical engineering;

Rail transport;

Water transport;

Construction and communication architecture;

Plumbing;

Sports facilities, tools and other applications.
"Leader-Tuning" company manufactures glass-fiber plastic bodies for "Togliatti Transformator" Ltd.
LiAZ-5256 bus design has been developed in 1982. Disadvantages as well as full inadequacy for work as an urban bus have aggravated LiAZ-5256 problems. Only a variety of measures, taken by practically renewed "LiAZ" enterprise allows LiAZ-5256 returning back to the Russian market of urban buses.
Along with import power unit installation with Caterpillar-3126 diesel engine and automatic gearbox Voith or ZF, as well as with Cummins gas motor installation (since 2005) and principally improved anticorrosive treatment and painting of car body, the manufacturing of front and rear screens of car body made of glass-fiber plastics, has been initiated. It makes possible to improve design successfully.
Our company JSC "Leader-Tuning" has played a key role at glass-fiber plastics products supply both for front and rear lining and seat bases inside the compartments. Our company supplies glass-fiber plastics parts for the whole production range of "LiAZ" buses.
Finishing of trolleybuses
"Leader-Tuning" company has manufactured a front trolley-bus body, a rear trolley-bus body, bumpers and seat base made of glass-fiber plastics for "Megapolis" and "OPTIMA" trolley-buses. These trolley-bus models represent the new generation of urban transport and manufactured by OJSC "Trolleybusny Zavod" of Engels in Saratov region. Trolley-buses TROLZA-5265 "Megapolis" and TROLZA 5275-05 "OPTIMA" are well-known owing to new design, principally new structural solutions and consumer properties.
Glass-fiber plastics parts for trolley-buses of "Sloboda" series and all-service vehicle of 50th series were also produced by our enterprise. This all-service vehicle has been presented for tender as environmentally safe transport for passengers' transportation at the 2014 Olympics.
"Leader-Tuning" manufactures glass-fiber plastic outer lining and inner finishing of compartments for "Super-Spectr" 71-403 tramway cars, manufactured by FSUE "Uraltransmash" in Yekaterinburg. "Super-Spectr" is a car with high-level reliability, efficiency and comfort and glass-fiber plastic lining manufactured by our company makes it recognizable in the city streets. Tramway cars of this series successfully operate in Moscow, Tashkent, Yekaterinburg, Kazan, Samara, Nizhni Tagil, Ufa, Izhevsk, Krasnoturyinsk and many other cities of Russia.
Our company manufactures glass-fiber plastic products of large dimensions such as "Rusich" metro train screens, manufactured by Mytischi plant "Metrowagonmash". Moscow metro also changes to trains of this series. These trains are more effective, spacious than previous ones and look modern because of our glass-fiber plastic products. Among screens our company manufactures also vandal-proof seats and inner linings of trains.
Glass-fiber plastic lining of "Akvarel" movable equipment for picture gallery was manufactured on request of JSC "Metrowagonmash" by our enterprise. This equipment moves about the metro as a sightseeing one.
Sports and health club has been functioning since 2003 based on "Leader-Tuning" company. The main objective of the club is to attract company's workers as well as children and teenagers to physical training and sport.
Directions of the sports and health club "Berkut":
Fitness and aerobic group led by Natalya Dmitrievna Efremova is engaged in sport successfully since 2003, takes part and wins in regional and Russian national competitions. Also the fitness and aerobics section branch has been opened in Krasnoselsk village of Ulyanovsk region.

Single fight sections: karate (trainer – Alexey Sergeevich Mokrinsky), sambo (trainer – Gennady Nikolaevich Samochenko), judo (trainer – Alexander Alexeevich Arychkov and Gennady Nikolaevich Samochenko), arm-wrestling (trainer – Igor Alexandrovich Kuchin). Pupils of single fight sections participate in exhibition performances of municipal, regional competitions and events.

Powerlifting section is available in the club since 2003. Pupils of this section became winners of city and region championship, winners of Russia. Their trainer is Igor Alexandrovich Kuchin – Master of International Class.

Football team "Shakhtyor" is led by trainer Igor Vladimirovich Nazarenko, it is a cup-winner and a city championship winner.

A group of east-dances has been working since 2009 – a dancing teacher is Valentina Yurievna Mayorova.
In 2005 "BERKUT" club has been concluded a Contract with RF Olympic Committee and our club is a member of this Committee on Non-Olympic kinds of sport. Also since 2009 we have been cooperating with the Academy of Science (the Russian Federation) about our work with children at the place of their residence.
The work with the younger generation showed good results on the level of the regional and Russian national competitions. Pupils took part in several high All-Russian and international tournaments. Among them there are winners of Russia as well as the international competitions. Coaching staff is very competent in organizing the work of training the future champions.
Restoration of the monastery
Kashpirsky Simeonovsky Blagoveschensky monastery was found in 1712 году. The construction place was really fantastic: there were green hills, covered by flowers from three sides, and from the fourth side — vast Volga river.
In 1711 Semen Konstantinovich Dmitriev built a parish church for the sake of the Feast of the Annunciation on his ground. A father of Semen Dmitriev served in czarist days of Alexey Mikhailovich, Fedor Ioannovich, Ioann and Petr Alexeevich. On paternal line S. К. Dmitriev was a great-grandfather of I.I. Dmitriev, the writer and minister of justice, and on stepmother line — he was a historiographer of N. M. Karamzin. In 1712 he changed his intensions and found Blagoveschensky monastery near the church. Instead of the first wooden church he has built a stone one for the sake of the Feast of the Annunciation with chapels of the God's Epiphany (that is why sometimes the monastery was written as Kashpirsky Epiphany) and St. Ioann the Theologian. Around the monastery there was a stone wall 154 meters long. On the wall above the saint gates – a stone bell-tower, without a dome, with four bells. Near the monastery there was a cattle yard with one horse and two cows, a grain barn.
The monastery had four wood fraternal monastic cells, located in cherry and apple gardens, and one monastic cell of Father Superior. At that time Father Superior was a hegumen, but later it was a monk-priest Ippolit (1758), a monk-priest Amvrosy (1761-1764). Several bonds worked to provide a livelihood for religious men. They lived outside the monastic gates in the village. There were 10 peasant households with 17 residents. They cut the ground, seeded and gathered the corn, made hay, prepared firewood on 100 carts per year. All that was subject to quitrent payment.
In the second half of the twentieth century the Cathedral building was destroyed, only walls and roof and a part of late painting are kept partially up to our times.
In 2006 with the blessing of Samara and Syzran Archbishop of Sergius, His Grace, renovation of the historical and cultural monument of Kashpirsky Simeonovsky Blagoveschensky monastery has been initiated. In 2007 for monastery renovation the preliminary works were conducted, rubbish after the Cathedral destruction was disposed, the documentation was agreed. In October, 2006 the Ministry of Cultural Affairs and Youth Policy of Samara region issued a plan (renovation) task No. 24-06/236 to develop scientific and project documentation and perform repair and renovation works. In the same year Syzran District Branch State Unitary Enterprise, Technical Inventory Center manufactured and issued a technical passport. The Volga region Administration of Federal Service for Supervision of Compliance with Legislation in Mass Communication and Culture Protection (Russian Commission of Culture Preservation) has issued Permission No. 121 for performance of works on preservation of cultural heritage objects.
In 2007-2008 a wood chapel was built next to the destroyed brick building of the Cathedral. Later there were other buildings built on the near-by territory. The bells, casted under the special order, were delivered from Voronezh. By that time LLC "Leader-Tuning" has manufactured glass-fiber plastic domes and crosses. These domes, crosses and bells consecration occured in June 19, 2008, then they were installed. LLC "Levsha" has manufactured forged candlesticks, chandeliers, interior design elements for the Cathedral. In 2008 the painters from Saratov led by the well-known icon painter Igor Shimakin erected an iconostas in the new Cathedral.
Nowadays the Cathedral construction is continued, finishing works of bell tower, monastic cells and refectory (there is a food storage on its first floor), hospice of five rooms, bishopric house and bath-house are carried out. A little farther from main buildings there is the territory, designed for the construction of monastic hot-house, vegetable store cellar, apiary house (heat-insulated room for bee hibernation) and font. In future it is planned to fence the whole monastery, church shop, entry gates, to arrange a churchyard, to lay on electricity, to make mooring on Volga river bank so that large and small ships can stop by Blagoveschensky monastery as it was before.