The company LLC "Leader-Tuning" offers a full spectrum of services on:
design,
manufacture,
Restorative repair,
assembling and finishing of molds and dies.
the possibility of hardening, nitriding, applying chromium on the surface of working molds.
And:
roughing, semi-finishing and finishing of aluminum, cast iron and various types of steels.
manufacturing of hull units and various devices.
completely production of metal products to test tests.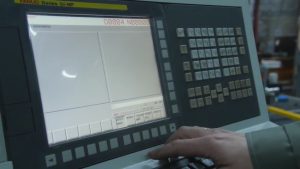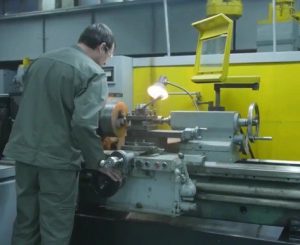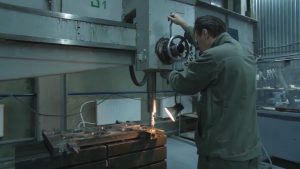 The high-precision equipment used, such as the portal milling three-axis CNC machine FourStarFD-1827 and electroerosive stitching machine Hanspark CNC-EDM-HE130B, and qualified personnel will allow to produce various parts as soon as possible according to customer requirements.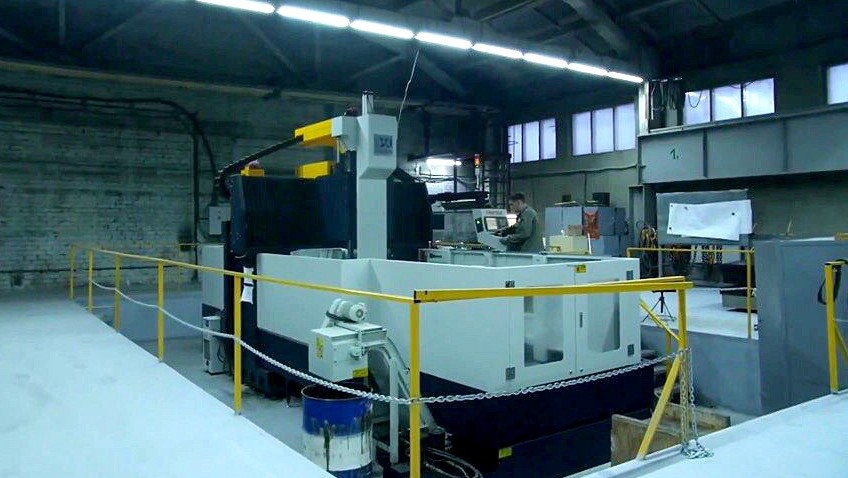 FourStarFD-1827 is a multipurpose double-column portal machine with a fixed portal. The massive cast-iron construction of the machine allows to absorb vibrations at the maximum in high-energy processing. The rigidity of the frame structure, consisting of a massive frame, two columns and a powerful cross, allows achieving high stability of positioning and power during machining.
Max. load on the table 13000 kg
Table size (length × width) 1500 × 2500 mm
X-axis travel 2700 mm
Y-axis travel 1800 mm
Z axis travel 800 mm
Distance spindle / table 200 – 900 mm
Spindle cone BT 50
The spindle rotation frequency is 10,000 rpm
Positioning accuracy ± 0.015 mm
Using automatic workpiece measuring devices TC50 (BLUM) and tool Z3D (BLUM) provides high accuracy of basing, shortens the time for installation and basing of the part, allows you to install the part with binding to the CNC machine, allows you to measure the dimensions of the workpiece during processing, and use to monitor the parts processed after machine readjustment.
Also, there is a mechanical removable head, which allows processing at different angles.
Large working area and stroke along the axes allow processing large-sized products. High positioning accuracy allows to carry out coordinate-boring operations, as well as to conduct profile processing.
Using modern cutting milling and boring tools from SGS, DEREK, KORLOY, ISCAR allows to achieve high-quality manufacturing of high-quality products of precision and roughness.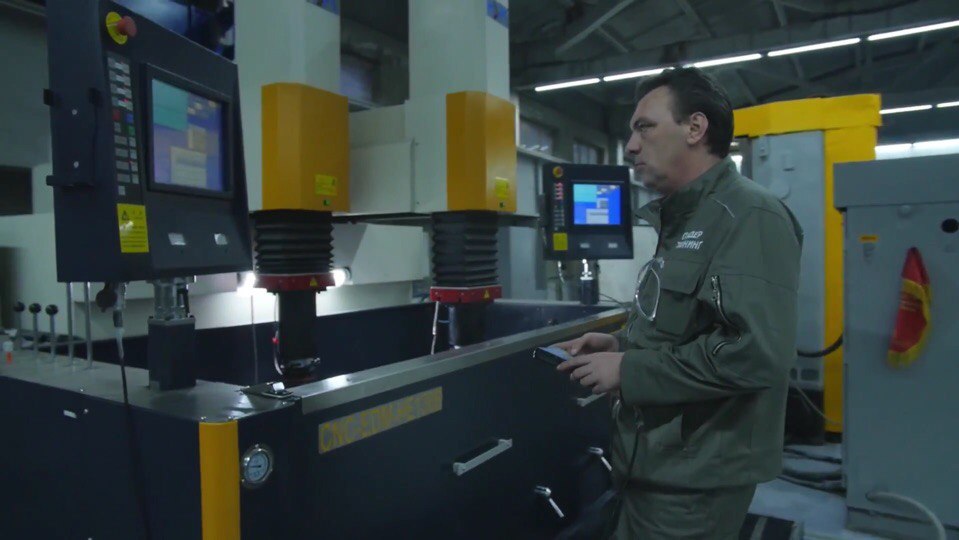 Electroerosive broaching machine Hanspark CNC-EDM-HE130B.
This equipment under the control of the CNC gives the opportunity to handle high hardness parts, and also due to the different profile of the electrodes to achieve the processing of difficult places. Reaching the roughness Ra0.8. The possibility of using two independent components allows simultaneous machining of parts from two sides or two different blanks.
Max. load on table 6000 kg
Table size (length × width) 1500×800 mm
Moving along the axis X 1300 mm
Moving along Y axis 700 mm
Navigating the Z-axis 600 mm
Positioning accuracy ± 0.015 mm
For roughing and semi-finishing, may be used vertical milling (6S12P) and horizontal milling (2A622) machines.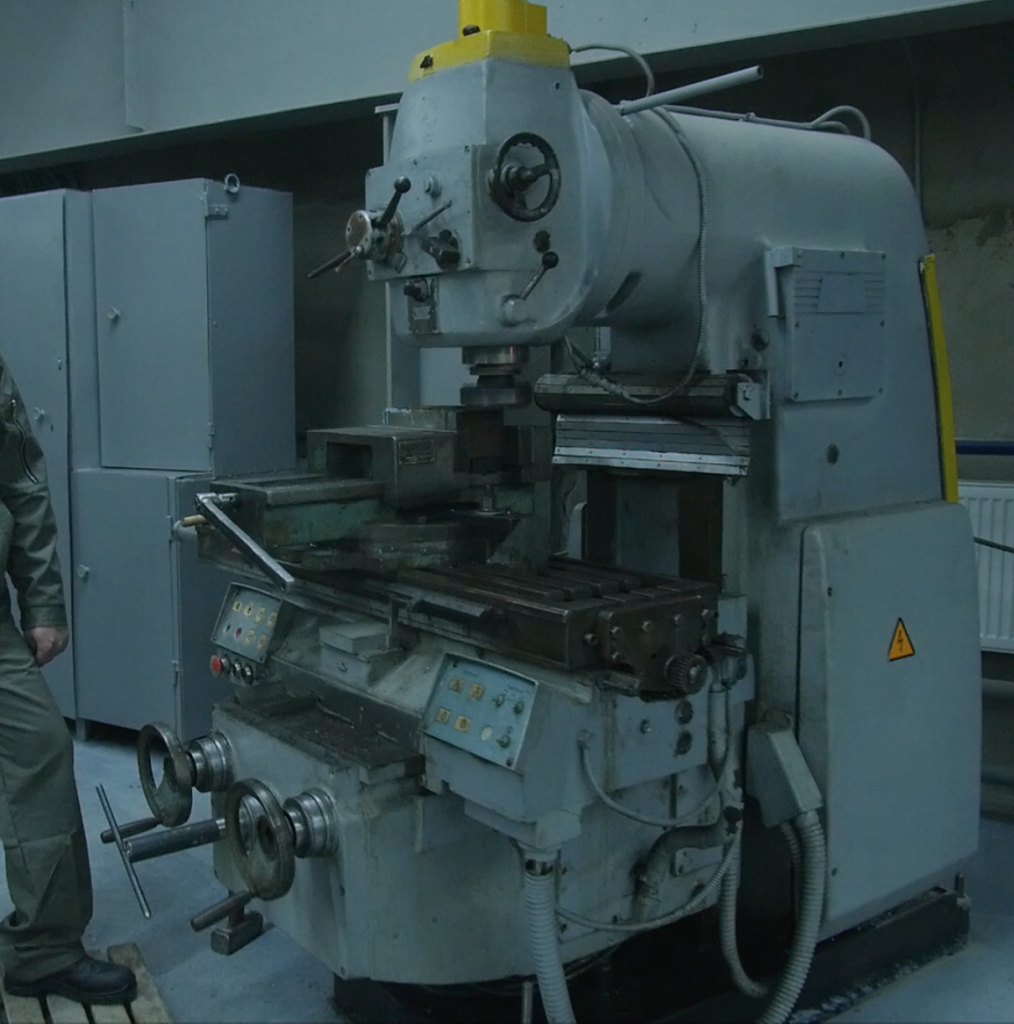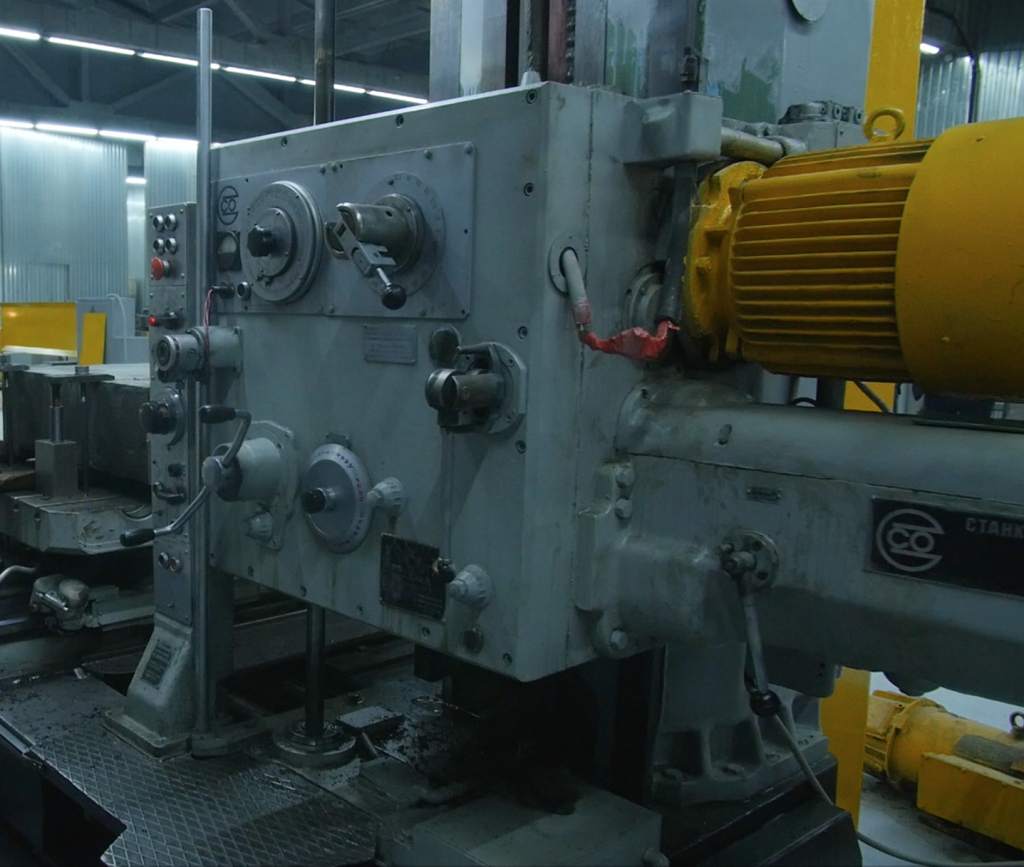 We are have also lathe and radial drilling machines: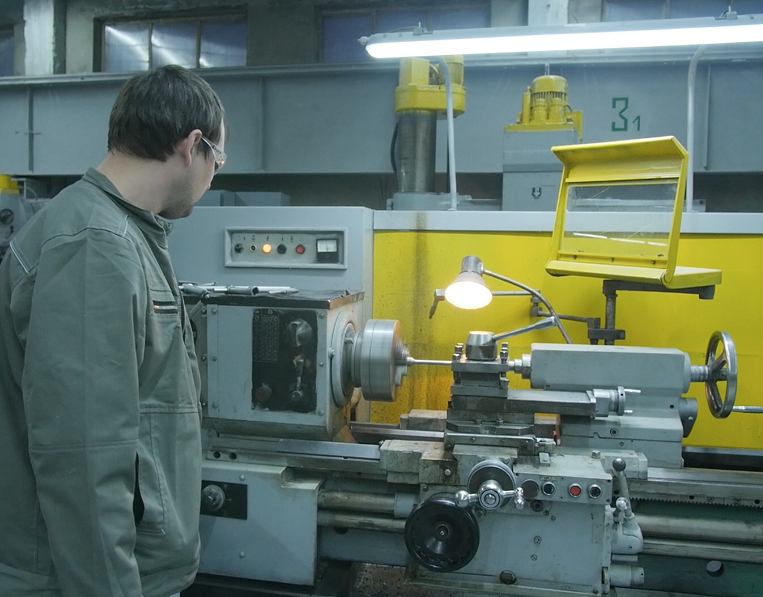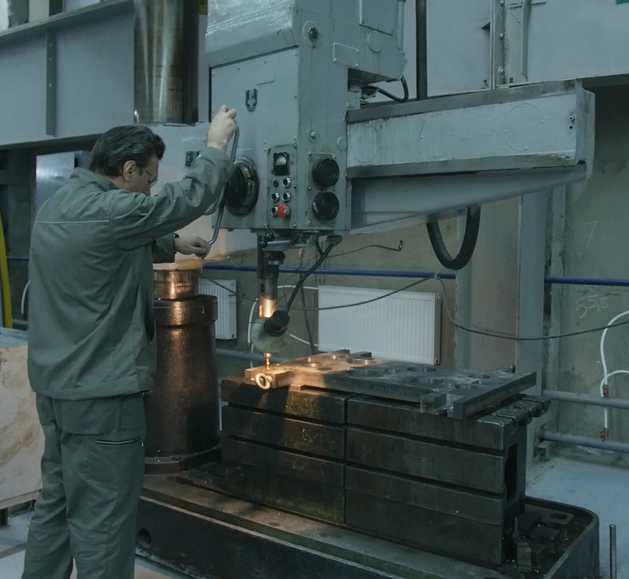 The quenching and tempering of manufactured products in a vacuum furnace is carried out:
– dimensions of the working chamber (LxWxH), not more than — 1200х900х750 mm;
– maximum weight of the cage, not more than — 1200 kg;
– maximum temperature, not more than — 1300 C°.
We have a possible to carry out catalytic gas nitriding (CGA) with control of the nitrogen potential.
The technology of catalytic gas nitriding is several times greater than its traditional process in terms of its stability and efficiency.
Advantages of the technology are guaranteed obtaining of a given nitrided layer with minimal spread on the surface, obtaining a surface with high hardness, heat resistance, high wear resistance and corrosion resistance, high fatigue endurance:
– dimensions of the working chamber (ØxВ) no more than — 600х900 mm and 1000х2000 mm;
– maximum weight of the cage not more than — 300 kg and 1200 kg;
– maximum temperature — 700 C°.